Introduction
In this course, you will learn how to Use ASP.NET controls to generate HTML and to execute event procedures.
Configure and deploy ASP.NET applications.
Promote consistency within your Web site through the use of Master Pages.
Use Membership features to manage your Web users.
Use Site Navigation controls to direct users within your site.
Add scalability and reliability by setting up an out-of-process session state server.
Use ASP.NET's new CSS tools to create consistent and maintainable sites.
Debug .NET code that runs on the server to generate Web pages and interact with the user.
Find problems in JavaScript code and learn about other debugging tools in Visual Studio.
Use tracing to find problems in a Web site and monitor performance.
Cache all or portions of a Web page to enhance performance and lighten the load on Web and database servers.
Make Web pages more responsive to users and avoid unnecessary page flashing with AJAX.
Display and edit data using the databound DataList, Repeater, and ListView controls.
Read and write XML data using the XML Document Object Model.
Give users control over a page layout and behavior with Web parts.
Hook into browser history for AJAX pages.
Create deployment packages to handle complex setup issues for installing a Web site on test and production servers.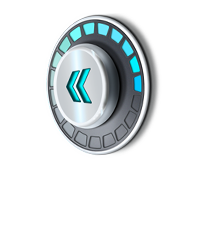 Objectives
Learn how to efficiently layout, develop, and maintain standards-based websites that are scalable, secure, and stable.
Get up to speed quickly with how to develop ASP.NET Web Applications using C# and Visual Studio 2005.
Take full advantage of the rich set of ASP.NET 2.0 controls and the extensive .NET Framework class library.
Learn how to create reusable components to encapsulate the UI layout, logic, and data access code in your Web applications.
Learn how to create consistent and standardized user interfaces by using master pages, themes, and style sheets in ASP.NET 2.0.
Understand how to create new Web controls, portals, and WebParts within a site to allow for faster and more efficient site application development.
Manage state effectively by using view state, query strings, cookies, and session state for a clean flow of interactive sites.
Discover how to use ADO.NET to create data access components for a better framework that can access almost any data source.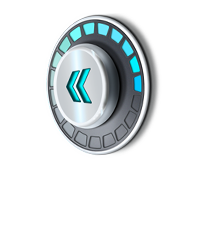 Introduction

A Review of Classic ASP
ASP.NET Web Applications
Rendering HTML with Server Controls
Data Binding in ASP.NET
Web Development Using Visual Studio

Accessing Data

Overview of ADO.NET
Connecting to Data
Executing Commands
Working with Data
Choosing an ADO.NET Provider

Data Binding

Introducing Data Source Controls
Reading and Write Data Using the SqlDataSource Control
Displaying and Editing Middle-Tier Data
Displaying XML Data Using the XmlDataSource Control

Site Navigation

ASP.NET Web Site Navigation
Creating an XML Site Map File
Site Navigation Controls
Using the Site Navigation API
URL Mapping
Security Trimming




Managing State

Preserving State in Web Applications
Page-Level State
ASP.NET Session State
Storing Objects in Session State
Configuring Session State
Storing Session State in SQL Server
Using Cookieless Session IDs

ASP.NET Tracing

Programmatic Tracing
Web.config
System.Diagnostics.
Trace Viewer
TraceListeners and TraceSwitches
WebPageTraceListener
Monitor Application Health

Creating and Consuming Web Services

XML Web Service in Visual Studio
Test and Run Your Web Service
Web Service From a .NET Client
Explore the Windows Communication Foundation (WCF)

Reading and Writing XML Using the XML DOM

Reading and Writing XML Programmatically
Important Classes in the System.Xml Namespace
Create XML Documents