Introduction
These days, just about every company, institution, and organization wants to have a presence on the Internet. Webmasters design, develop, and maintain these highly visible Web sites.
As a Webmaster, you might be called upon to work in a group developing interactive e-commerce or e-business sites.
You could be in control of an auction site, a discussion group, an online newsletter, a physician's appointment page, an organization's membership site, or you could be developing a marketing presence for a new product.
Webmasters are often the first to test new and state-of-the-art equipment as well as the latest software.
They're allowed to indulge in artistic and professional freedoms rarely seen in any other industry—and can often work from home or use flextime.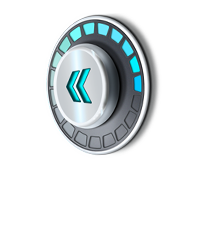 Objectives
Understand and appreciate the World Wide Web as it relates to both personal and business use
Be able to use solid design techniques and audience analysis to construct a Web page that fits a target purpose and audience
Formally design, compose, and structure information to appear on a Web site
Use HTML and DHTML to construct Web pages with text, lists, links, tables, graphics, frames, forms, and other dynamic features of a Web page
Be able to evaluate the costs and benefits of doing business on the World Wide Web
Plan, design, implement, and maintain a Web site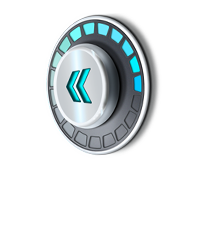 Developing a Basic Web Page

Introducing the World Wide Web
Creating and HTML Document
Adding Graphics and Special Characters

Adding Hypertext Links to a Web Page

Creating a Hypertext Document
Web Page Structures
Linking to Documents and Other Internet Objects

Designing a Web Page

Color Schemes and the Font Tag
Working With Color and Images
Understanding Image Maps

Designing a Web Page With Tables

Tables on the World Wide Web
Modifying the Appearance of a Table
Designing a Page Layout With Tables

Using Frames in a Web Site

Creating a Frame Layout
Working With Frames and Hypertext Links

Creating Web Page Forms

Common Gateway Interface Scripts
Control Elements Part 1 and Part 2

Working with Cascading Style Sheets

Inline, Embedded, and External Styles
Font, Color, and List Styles
Links, Containers, and Block-level Elements

Programming With Java Script

Server-side and Client-side Programs
Variables, Expressions, Operators, and Functions
Conditional Statements, Arrays, and Loops

JavaScript Objects and Events

Form Validation and the Document Object Model
Event Handlers and Calculated Fields
Control Elements and Form Submission

Creating a Multimedia Web Page

Sound Formats, Rates and Resolution, and Embedding
Video Formats, Frame Rates and Codes, and Embedding
Java Applets, Marquees, and Nesting Object Tags

DHTML

Dynamic Page Layout
Dynamic Content and Style
Working With Special Effects
Working With Event Model
Working With Windows and Frames