Introduction
Designed for hobbyist, graphic designers, and photographers alike, this course introduces students to the PhotoShop CS program and to image editing techniques.
Lessons are instructor led with each lesson concentrating on a specific project designed to teach students how to do such things as fix underexposed and overexposed pictures, fix damaged pictures, adjust colors in images, combine disparate images into one image composite and much more.
Students will walk away with a solid understanding of PhotoShop program fundamentals and an ability to freely composite any image they can imagine.
No previous experience with Adobe Photoshop CS is assumed, however, students must be conversant in Windows or MAC operating system software.
This course is designed to

Build sound fundamentals necessary to succeed in PhotoShop CS
Deliver an exercise-oriented approach that allows learning by doing
Encourage critical thinking skills vital to creative expression
Our professional training includes
Instructor-led classes with hands-on activities
Great teacher-to-student ratios, since classes are small
Classes are spread over two weeks to improve your learning
Training is available in both Windows and Mac platforms
We teach all software versions (CS, CS1, CS2, CS3, CS4 and CS5)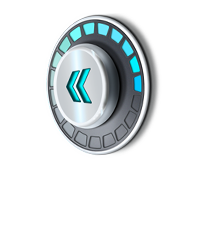 Description
Adobe Photoshop CS5 Extended: Essentials is learning the way it needs to be; informative and engaging, with fast results.
This series is ideal for the beginning user to learn the essentials of Photoshop, and to get up to speed on all of the major features of this powerful image editing software.
It is also perfect for the intermediate user who needs to upgrade to this new version of Photoshop, or has skipped a version, and needs to learn the new features and interface enhancements of this latest iteration.
You'll learn by following along with professional photographer, author, image editor and teacher, Amadou Diallo, who uses Photoshop everyday in his profession.
His real-world lessons, professional techniques, and time-saving tips are presented in a clear, concise manner and they will give you all the foundational knowledge you need to get exceptional results from your Photoshop projects.
By the end of this course you will have excellent beginner to intermediate skills using Photoshop CS5, which is amazing, considering how vast and powerful this software is.
Our time-tested training methods will have you comfortable using all of the key tools, palettes, and menu bars , as well as, the major features such aslayers, selections, image editing, retouching, working with colorandswatches, type design, masks, and blend modes.
Once you are proficient in the foundations of Photoshop, Amadou will move on to more advanced topics and teach you how to work with vector shapes and paths, smart objects , using Adobe Bridge, the basics ofCamera Raw, working with complex image layers, alpha channels, composting images, manipulating brushes, and finally outputting for printand theweb.
When you complete this course, you will have the knowledge, confidence and skill to edit your images like a professional, and you will be ready to move on to mastering advanced techniques.
Whether you re editing digital photos or preparing print and web designs, knowing Photoshop is a must.
We can teach you how to use Photoshop to make or enhance websites, to edit professional images, develop graphic designs and much more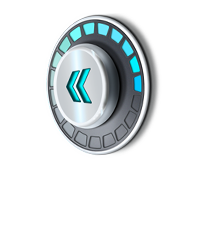 Basics of Adobe Photoshop

Basic workflow
creating effective storing
batch renaming
how to save your photos
digital asset management
File types
File sizes
Color types

Getting to Know the Work Area

Using the tools
Using the options bar and other panels
Customizing the workspace
Finding resources for Photoshop

Basic Photo Corrections

Strategy for retouching
Resolution and image size
Adjusting color in Camera Raw
Straightening and cropping
Replacing colors
Using the clone stamp tool
Using content-aware fill
Using the spot healing brush

Working with Selections

Using the quick selection tool
Moving a selected area
Manipulating selections

Using the magic wand

Selecting with the lasso tools
Refining the edges of a selection

Layers

Rearranging layers
Applying a gradient
Flattening
Applying layer styles