Introduction
Adobe Fireworks(formerlyMacromedia Fireworks) is a bitmap and vector graphics editor.
It was originally developed, using parts of Res, by Macromedia, which Adobe acquired in 2005, and aimed at web designers (with features such as: slices, the ability to add hotspots etc.) for rapidly creating website prototypes and application interfaces.
It is designed to integrate easily with other former Macromedia products, such as Dreamweaver and Flash.
It is available as a standalone product or bundled with Adobe Creative Suite.
Previous versions were bundled with Macromedia Studio.
Total Training for Fireworks CS5 begins by teaching you the foundations of Fireworks and will quickly show you how to create vector shapes and design a logo.
You will also learn to work with text, bitmaps and layers before moving onto creating interactive buttons using slices, hot spots and rollovers.
Highlights
Five New Features covered in this title
FXG Export
New Design Templates
Property Inspector Workflow enhancements
Text Improvements
Layers, Pages and States Panel Improvements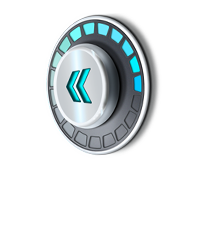 Basics

GETTING STARTED WITH FIREWORKS CS5

Creating a New Document & Modifying the Workspace
Exploring the Tools Panel
Exploring the Properties Inspector & Preferences
Using Rulers, Guides & Grids
Customizing Keyboard Shortcuts
Accessing Fireworks Help & Support

CREATING VECTOR SHAPES

Drawing a Shape & Adding a Gradient
Using the Freeform & Subselection Tools
Using Auto Shapes
Selecting Colors & Swatches
Applying Textures & Patterns
Applying Filters & Working with Styles

WORKING WITH TEXT

Creating & Formatting Text
Importing Text & Using Placeholder Text
Using the Check Spelling & Find and Replace Commands

WORKING WITH BITMAPS

Importing, Scaling & Cropping
Making & Editing Selections
Adjusting Color
Using the Rubber Stamp Tool
Creating a Vector Mask & an Auto Vector Mask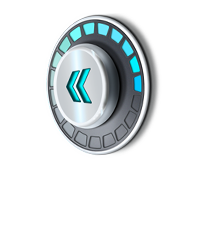 Advanced

WORKING WITH LAYERS

Exploring the Layers Panel
Creating Layers & Sublayers
Renaming, Organizing & Changing Stacking Order

SLICES, HOTSPOTS & ROLLOVERS

Creating & Naming Slices
Linking Slices
Optimizing Images
Making Hotspots
Creating Rollovers & Disjointed Rollovers

CREATING INTERACTIVE BUTTONS

Designing a Button & Rollover States
Setting Button States Using the States Panel
Creating Symbols
Animating GIFs

WORKING WITH PAGES

Using the Pages Panel & Pages
Using Design Templates
Sharing Layers between Templates
Adding Master Pages

WIREFRAMING

Introduction to Wireframes
Creating Your Own Styles & Symbols
Working with Common Library Items
Prototyping for AIR Applications
Prototyping for Flex Applications

CREATIVE SUITE INTEGRATION

Photoshop Integration
Illustrator Integration
Flash Integration
Dreamweaver Integration
Flash Catalyst Integration

EXPLORING PATHS & BLEND MODES

Using the Path Panel
Applying Blend Modes in the Properties Inspector
Painting on a Layer Using a Blend Mode

EXPORTING

Exploring the Export Panel
Setting Up a File for CSS Export
Using Device Central for Mobile Development