Course Overview
Linux Introduction
XHTML
Javascript + CSS
AJAX
PHP5 Programming
MySQL for Developer
CakePHP - Framework - Introduction
Drupal - CMS - Introduction
Apache - Web Server
Introduction
LAMP is an acronym for a solution stack of free, open source software, originally coined from the first letters of Linux (operating system), Apache HTTP Server, MySQL (database software) and Perl/PHP/Python, principal components to build a viable general purpose web server.
The exact combination of software included in a LAMP package may vary, especially with respect to the web scripting software, as PHP may be replaced or supplemented by Perl and/or Python.
Similar terms exist for essentially the same software suite (AMP) running on other operating systems, such as Microsoft Windows (WAMP), Mac OS (MAMP), Solaris (SAMP), or OpenBSD (OAMP).
This hands on PHP Programming course provides the knowledge necessary to design and develop dynamic, database-driven web pages using PHP version 5.
PHP is a web language which is , quick to learn, easy to deploy and provides substantial functionality required for e-commerce.
This course introduces the PHP framework and syntax, and covers in depth the most important techniques used to build dynamic web sites.
Students will learn how to connect to any ODBC-compliant database, and perform hands on practice with a MySQL database to create database-driven HTML forms and reports.
Students also learn how to configure PHP and Apache Web Server.
Comprehensive lab exercises provide facilitated hands on practice crucial to develop competence web sites.
Prerequisites
Basic computer skills and knowledge of HTML fundamentals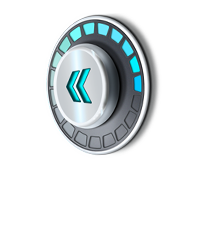 Overview Of PHP

Static vs. Dynamic Web Sites
Dynamic Content from Databases
Developing Dynamic Internet Applications
Client-Side Scripting vs. Server-Side Scripting
Overview of PHP Advantages & Capabilities
Configuring PHP.INI
PHP vs. ASP

Basic Scripting and Looping Constructs

PHP Scripting Fundamentals
Print Statement
Code Blocks
Primitive Data Types
Defining Constants and Variables
Looping Constructs
While
Do While
For
Exit & Break

PHP Operators

Logical Operators
Relational Operators
Bitwise Operators
Other Operators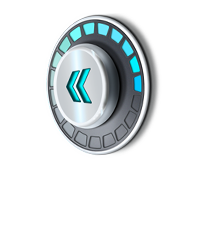 Arrays in PHP

Usage of Arrays in PHP
Adding and Removing from Arrays
One-dimensional Arrays

PHP Functions

Introduction to Functions
Declaring Functions
Scope
Passing Arguments to Functions
Returning Values from a Function
Using Include Files

Classes And Objects (PHP 5)

Autoloading Objects
Constructors and Destructors
Visibility
Scope Resolution Operator (::)
Static Keyword
Class Constants
Class Abstraction
Object Interfaces
Overloading
Object Iteration

Using MySQL 5.0

Create & Manage Database and tables

Connecting to and Disconnecting from the Server
Entering Queries
Creating and Using a Database

Data Manipulation Statements & Control Statements

Stored Procedures and Functions

Stored Routines and the Grant Tables
Stored Routine Syntax
Stored Procedures, Functions, Triggers, and LAST_INSERT_ID()

Triggers

CREATE TRIGGER Syntax
DROP TRIGGER Syntax
Using Triggers

Views

Introduction to the Apache Web Server

Configuration Files
PHP Installation and Configuration
WWW Sites within Apache
Website Properties
RPM Installation vs. Binary Installation