Introduction
In a very short time, XML has been recognised as key to the provision of flexible solutions in a complex and fast-moving world. The course also looks at how to use XML for general application integration.
Examples show how to exchange XML data using a variety of protocols, including CORBA, SOAP and message-based systems such as MQ Series and MSMQ.
Commercial products are also discussed as well as in-built XML support from relational databases.
The course comprises lectures, demonstrations, and mini hands-on exercises.
The demonstrations and exercises illustrate the capabilities and scope of XML, rather than drilling down into the technical details.
All code samples are available for delegates to take away and study after the course.
Class Goals
Learn to create well-formed XML documents
Learn to create basic DTDs
Learn to create basic XML schemas
Learn to create basic XSLTs to transform XML documents for output as text, HTML and other XML structures
Prerequisites
Delegates must have some experience in application development or design. Familiarity with HTML is beneficial but not essential. An appreciation of Web-based or multi-tier systems would be advantageous.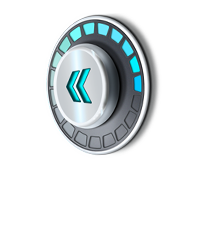 Objectives
After completing this course, delegates will be able to:
Describe the syntax and structure of XML documents
Start making decisions about how XML data can be used in their systems
Appreciate the role of XML in web-based systems
Understand how XML can be used to integrate systems
Suitable For
Developers, designers, and system architects that need to understand XML terminology, applicability and capabilities.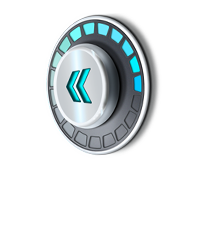 XML Basics

Elements
Attributes
CDATA
Whitespace
XML Syntax Rules
Special Characters
Creating a Simple XML File

Quick Introduction to XHTML

XHTML vs. HTML
The DOCTYPE Declaration
XHTML Strict
XHTML Transitional
XHTML Frameset
The Document Element
A Sample XHTML Document

DTDs

Well-formed vs. Valid
The Purpose of DTDs
Creating DTDs
The Document Element
Other Elements
Choice of Elements
Empty Elements
Mixed Content

XML Schema Basics

The Purpose of XML Schema
The Power of XML Schema
A First Look
A Simple XML Schema
Validating an XML Instance Document

User-derived Simple Types

Applying Facets
Controlling Length
Specifying Patterns
Working with Numbers
Enumerations
Whitespace-handling

Declaring Global Simple-Type Elements

Global vs. Local Simple-Type Elements
Default Values
Fixed Values
Nil Values

Elements and Attributes

xsl:element
xsl:attribute
Attributes and Curly Brackets