Introduction
Siebel Essentials is a comprehensive, technical course designed for implementation team members involved in the installation, configuration, or administration of Siebel CRM applications.
The course provides students with information about Siebel CRM applications architecture, functionality, and configuration.
Through hands-on labs, course participants learn about Siebel application navigation, data manipulation and queries. 
This course also teaches students how to perform the major tasks required for an initial Siebel deployment, including configuring a Siebel CRM application.
Who Can Benefit
Application Developers
Database Administrators
Developer
Support Engineer
Prerequisites
Familiarity with Web-based and client/server applications
Familiarity with application development
Basic Windows or NT navigation and file-management skills
Understanding of basic relational database concepts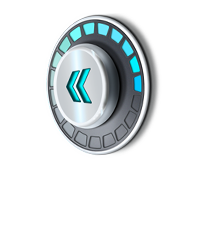 Objectives
Describe the Siebel application architecture
Configure a Siebel application
Automate business rules in your Siebel application
Populate and migrate data into the Siebel database
Migrate data between environments
Navigate the Siebel application user interf
Skills Gained
Configure a Siebel application
Describe the steps required to install Siebel application software to set up your enterprise
Define your company structure
Describe the Siebel application architecture
Navigate the Siebel application user interface
Populate and migrate data into the Siebel database
Automate business rules in your Siebel application
Secure access to Siebel applications and data
Migrate data between environments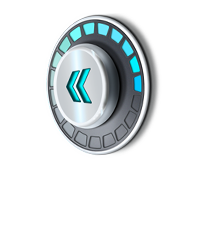 Using Siebel CRM

Understanding Siebel Applications

Controlling Access to Data

Responsibilities and Views
Users, Positions, and Organizations
Implementing the Company Structure
Controlling Access to Customer Data
Controlling Access to Master Data

The Siebel Web Architecture

The Siebel Web Client
The Siebel Gateway Name Server
The Siebel Server
The Siebel Web Server Extension
The Siebel Database Server

Managing the Siebel Enterprise

Components and Parameters
Server Management

Siebel Client Types

The Siebel Web Client
The Siebel Mobile Web Client
The Siebel Wireless Web Client
The Siebel Developer Web Client

Installation and Security

Securing Access to the Application
Installing Siebel Applications

The Siebel Application Architecture

Business Components
Party Business Components
Business Objects

Automating Business Processes

Siebel Business Services
Building and Testing Siebel Workflows
Deploying and Invoking Siebel Workflows
The Task UI
Creating a Task
Siebel Business Rules
Creating Siebel Business Rules

Data Integration

Introducing Enterprise Integration Manager
Creating Data Maps
Running Enterprise Integration Manager

Application Deployment Manager

Introducing Application Deployment Manager
Deploying Application Customizations