Introduction
This program entitles the purchaser of a qualifying product purchased on or after October 20, 2010, to upgrade to iLife '11
Condition
iLife updates, which may currently be downloaded from www.apple.com or software update, are not included in this program.
To receive your iLife '11 upgrade, you must complete the order form and provide a photocopy of a dated, itemized sales receipt indicating the marketing part number(s) of the qualifying product(s) purchased. Order acknowledgments, packing slips, and purchase order copies are not valid.
Completed order form; payment; and dated, itemized sales receipt must be postmarked or faxed within 30 days of the date of your purchase of a qualifying product (described in this offer).
This offer is good only in the United States (50 states and the District of Columbia) and Canada, and valid only in accordance with the terms set forth on this certificate.
Void where prohibited by law or where otherwise restricted.
Upon receipt of your completed order form and the required payment, the upgrades from inventory in stock will be shipped within 24 hours via U.S. mail (U.S. postal delivery typically takes 3 to 7 working days). Canadian orders may require additional delivery time due to customs processing.
Apple reserves the right to extend the product availability date and the shipment date for any orders under this program at Apple's sole discretion, upon notice to you.
Apple reserves the right to change the terms of this offer at any time without notice.
By participating in this program, you are agreeing that you are not acquiring the upgrade sold to you under this program for resale.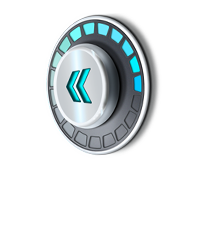 Condition
Individual end customers who are under the age of 13 are not eligible to participate in this program. Individual end customers who are between the ages of 13 and 18 may only participate in this program subject to these terms and with parental or legal guardian consent to the Terms and Conditions of this program.
Neither Apple nor any of Apple's agents are responsible for any loss, destruction, or theft of your order form or delay in the submission or receipt of your order form.
Incomplete or illegible order forms will not be accepted. Insufficient payment will not be accepted. Apple is not responsible for printing errors.
No refunds or returns will be allowed.
This offer is not valid in conjunction with any other offer from Apple.
The iLife software and the Right to Copy must be used solely with the products that qualify for this offer.
This offer is limited to one iLife '11 upgrade kit per qualifying computer purchased.
This offer is applicable only to purchases by end users and not by resellers.
Keep a copy of these Terms and Conditions as well as your completed order form for your records.
Submissions will not be returned and become the property of Apple.
This offer is not valid on the purchase of used, auction, or demonstration equipment, except for Apple-certified refurbished systems purchased directly from the Apple Online Store that do not include iLife '11.
Apple is not responsible for a credit card authorization that is not received from your credit card issuer or for any issues precluding Apple's ability to charge your credit card for the order. By submitting this order form, I hereby authorize Apple (or its agents) to charge the credit card indicated on this form and/or to contact me to obtain any additional information necessary to process such charge.
Apple makes no representations about the upgrade(s) made available under this program and disclaims any and all liability for any claims arising from use of the products acquired in connection with this offer.