Developer
Microsoft
IE 6 users won't see the transparent background if the hack is not applied
Category
Value Bundles
Platform
Windows Xp
Type
Software framework
Introduction
Learn Microsoft Expression Studio from the inside out with this all inclusive essentials bundle.
With a team of Expression Studio experts leading the tutorials, youll learn valuable tips and techniques for working successfully with all the programs in Microsoft Expression Studio.
This bundle is just the solution you need to get up to speed fast on Microsofts new set of professional design tools.
Included in the bundle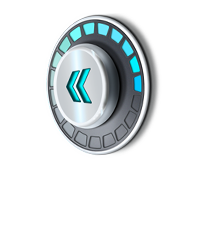 Objectives
Expression Blend
Learn all about Vertex Animation and how to work with this new feature.
Get an introduction to Silverlight .
Find out secrets for customizing the controls and working with resources.
Expression Design
Learn how to work with the Pen Tool.
Discover secrets for optimizing images for print and web.
See how to add Live Effects.
Expression Encoder
Discover the basics of video compression.
Learn how to record live video and encode it on the fly.
Find out how to set up a workflow in Expression Encoder.
Expression Media
Discover time-saving techniques on how to organize and filter content.
Learn how to work with Virtual Earth™.
See how to create and view slide shows.
Expression Web
Discover how to create a new website or import an existing one using Expression Web 2.
Get an introduction to Cascading Styles Sheets and how to create class, tag, and ID styles.
Learn how to use styles to format