Introduction
Learn how to unleash your creative potential with advanced tutorials on the industry's most advanced authoring environment for creating interactive websites.
You will learn scripting basics and then dive into how ActionScript works and how and where to include it in your applications.
Highlights
Expand your skills beyond the basics of Flash 8 Professional with interactive lessons designed to broaden your Flash skills set.
Tackle the advanced capabilities of ActionScript for looping movie clips, playing sounds, and creating menu buttons.
Learn how to create compelling 2D animations and take video where it has never gone before.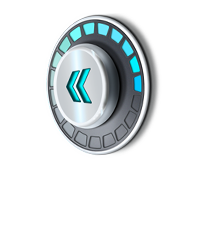 ACTIONSCRIPT SYNTAX & STRUCTURE
Changing the Position and Size of an Object
Introducing Dot Syntax
Using the Movie Explorer
Placing Objects Inside Other Objects Using Paths
Altering the Parent of an Object
Using the Insert a Target Path Tool
De.ning Classes, Objects, Properties, Methods, & Events
Adding an Event Handler to a Movie Clip
Making Things Easier by Declaring Object Types
Using a Method to Add a Specific Action to a button
Using Various Methods to Obtain Specific Date Data
Creating a Named Dynamic Text Field

TEXT & FORM HANDLING

Creating Dynamic Text Fields from Static Text
Using ActionScript to Insert Text into a Field
Overview of Creating Text Fields with ActionScript
Creating New Text Fields with ActionScript
Changing Text Color with ActionScript
Changing Text Properties with a TextFormat Object
Using setNewTextFormat, Grouping Scripts & Auto Format
Embedding Fonts into a Flash Movie
Exporting Data to a Website via URL
Adding Navigation Between the Form & Home Text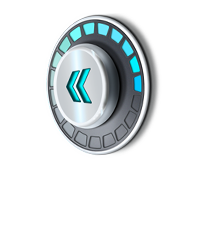 WORKING ON EXTERNAL DATA

Importing Data from a Text File Using a LoadVars Object
Accessing Variables in a Text File
Setting Up How the Data Displays on Screen
Setting Up a Navigation System to Access Variables
Setting Parameters & Using ActionScript to Load Lables
Linking the ComboBox Data to the TextArea Data
Setting Up an XMLConnector to Bring in Data
Setting Up a Binding in the Component Inspector
Assigning the Default Value for the Selected Index
Adding Areas & Setting Up Their Bindings
Using a Loader Component to Load Graphics
Adding Image Loaders for the Sun & Water Indicators
Changing Styles with ActionScript

ANIMATING WITH ACTIONSCRIPT

Creating Simple Animations with ActionScript
Using Buttons to Play & Stop Animations
Writing Script to Control the Alpha of a Movie Clip
Using a Conditional Statement to Create Smarter Animations
Adjusting the Speed of the Animation
Varying the Speed of an Animation
Creating & Using Functions
Animating with the SetInterval Function
Animating with Transitions
Animating with the Easing Parameter